In 1973, a prominent group of community-minded Stone Bank residents and firemen, established the Stone Bank Firemen's Community Park. Many baseball games and festival were held. The park was located where St. John's Church is today.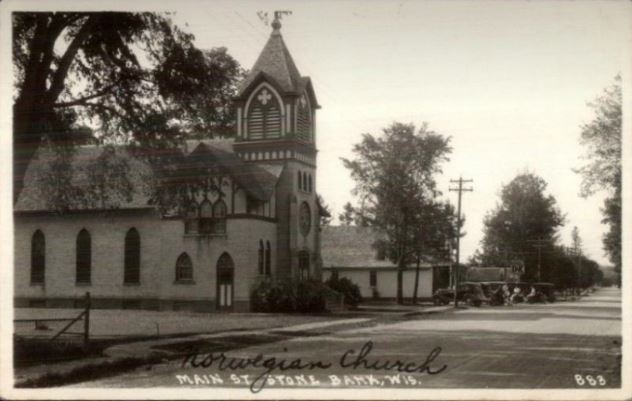 In 1980, St. John's Church was moved from its location next to Kuhtz's General Store (see inset photo) to its current location and the park was relocated to its current site behind the old firehouse.
Throughout the early '80s improvements were made to the park including a ball diamond and spectator bleachers for the then-named Stone Bank Firemen's and Lions Park. During this time, the Stone Bank Fire Chief was Ralph Fleming and today his daughter, Sue Simons, is an active park steward and volunteer of her time and talent. This is just one example of the generational community support of the mission of the park.
In 1988, the Stone Bank Lions Club presented a check for $4000 to the Stone Bank Fire Department for use on the expansion of the pavilion in the park, and it was renamed Stone Bank Lions and Firemen's Community Park.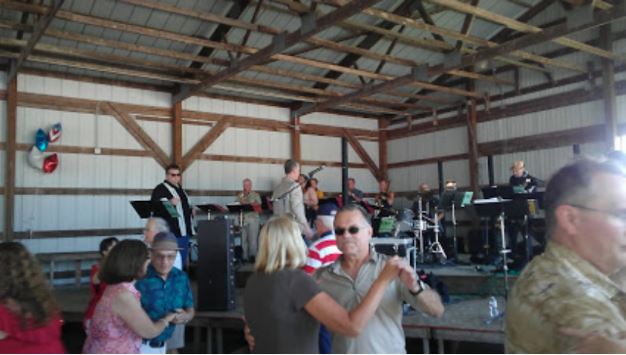 Flash forward to more recent times, the now named Stone Bank Community Park has been home to our community baseball and softball teams. Over the years, the community stewards of the park made improvements to both the playing field, game experience, and spectator amenities.
These days the Stone Bank Community Park is operated once again by the Stone Bank Lions Club which is very exciting as it brings together the history and the future. The park will continue to be home to ball games, events, and a place for locals and visitors to feel welcome in the heart of Stone Bank.